He aquí un artículo acerca de la "Lucuma" un fruto de los Incas, excelente saborizante y aromatizante, aparte de sus propiedades ricas en carbohidratos, betacaroteno, vitamina E, y minerales. Está en inglés pero se daran una idea de las posibilidades de esta maravillosa ancestral fruta.
Lucuma

Certified Organic & Kosher
Lucuma (Lucuma obovata or Pouteria obovata)
belongs to the Sapotaceae family and is similar to the canistel. It has strong aromatic properties and a full-bodied maple like flavor with a firm and rich pumpkin-like pulp that is orange and yellow in color. The fruits are an excellent source of carbohydrates, fiber, vitamins and minerals—including remarkable concentrations of beta-carotene, niacin and iron, not to mention that it is one of the Lost Crops of the INCAS….
Peruvian culture is steeped in traditions rich with fine foods and cultural culinary delights. As such within this culture the Lucuma name pronounced (Loo-Ku-Mah) has been honored both spiritually and culinary since ancient times.
Much as was done during ancient times, this fruit is rarely left out of contemporary celebrations and banquet settings as it has a truly unique and fragrant flavor to impart upon any creation. Now like the Ancient Incas the Indigenous Cultures and South Americans enjoy these brilliant little fruits on many occasions. Lucuma fruits- are an extremely versatile and tasty ingredient which blends well with ice creams*, baby food, yogurts, pies, cakes, cookie fillings and desserts.
Lucuma is kosher certified and available in both certified organic and conventional presentations. It comes as a Frozen Fresh Pulp or dehydrated whole fruit powder. It is either air shipped to your destination or available by the container load. We at ELF want to share this new and exotic flavor with you and your company. Ask about trial amounts for research and development!
Lucuma Book - A Legacy of Pre-Hispanic Taste
The history of this exotic Peruvian fruit, once known as the "Gold of the Incas", comes beautifully presented with color photos and 25 contemporary gourmet recipes from some of the best Peruvian chefs. Authors: Mariella Balbi & Fernando Cabieses. Photography by Hans Stoll. Hardcover: 83 pages. Language: English & Spanish. Sponsored by ProLucuma, a Peruvian association of Lucuma producers.
For those interested in discovering the magic of Lucuma this book is a perfect introduction to Lucuma the lost crop of the Incas....
__________________
JESÚS ES AMOR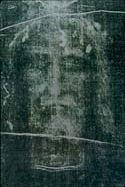 Brinda ese amor al mundo sin odio ni rencor.
Recapacita en lo que digas y ofendas.
Escucha a tú alma y corazón.
Se solidario con quienes menos tengan,
construyendo un mundo mejor.
Encuentra la paz interna luchando
contra ti mismo si la maldad ha
inundado tu ser.
Reconoce a tus semejantes como
hermanos. Respeta todo lo que
Dios edificó. Nadie es supremo
ante los ojos de Dios por eso,
se humilde o trata de serlo.